Aircraft Electronic Flight Instrument
Aircraft Electronic Flight Instrument
CODE: PN# AV-18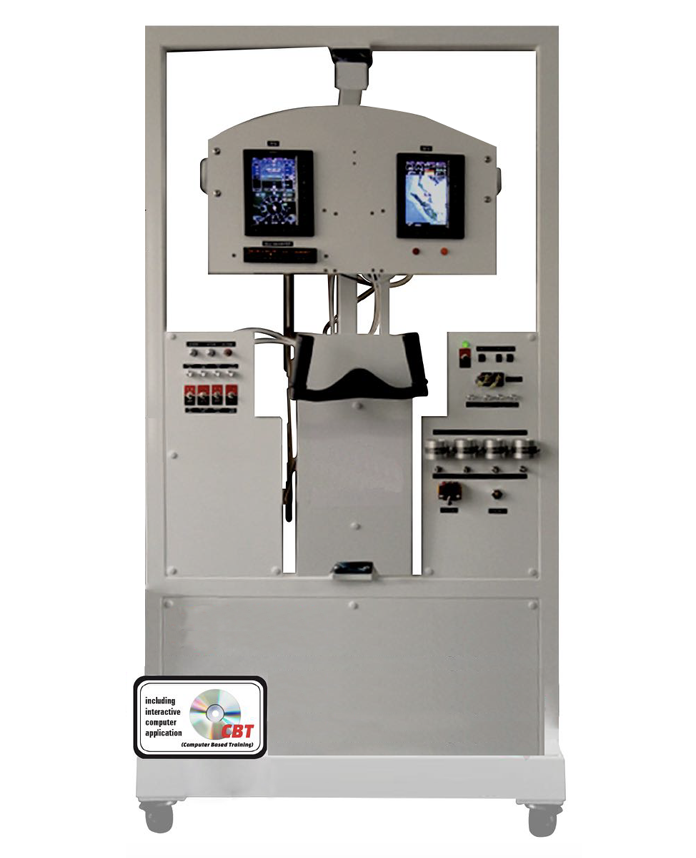 The Aircraft Electronic Flight Instrument (EFIS) System Trainer is intended for instruction on aircraft electronic flight instrument systems. It comes complete, tested, and ready to operate including a fault panel for the instructor. The unit is useful as a stand-alone system or for demonstrating the transition from analog to digital technologies.
Features
Full functional primary flight display (PFD) for attitude/directional guidance with electronic engine monitoring and detailed moving-map multifunction display (MFD) capabilities.
Clearly visualize terrain features, obstacles, waterways, and airport locations on the 7-inch high definition display.
Equipped with a comprehensive sensor package for ADAHRS, engine monitoring, plus magnetometer and temperature probe.
Approved and acceptable standards for aircraft wiring harnesses.
Components
Air Data Sensors:

Airspeed, Altitude, OAT

Engine Sensors:

4 x CHT, 4 x EGT, Oil Temperature, Oil Pressure, Fuel Flow, Fuel Quantity, Manifold Pressure, Ammeter Shunt, Engine RPM

Airframe Sensor Inputs:

Pitch Trim, Roll Trim, Flap Position, Speed Brake, Aircraft Main Door, Aircraft Alternate Door, Baggage Door

Avionics Interfaces:

GPS, Transponder, Autopilot, NAV/Comm
Requirements
11 0V AC or 220V AC at 60/50 Hz, single phase