Pitot/Static System Trainer
Pitot/Static System Trainer
Code: PN# AS-84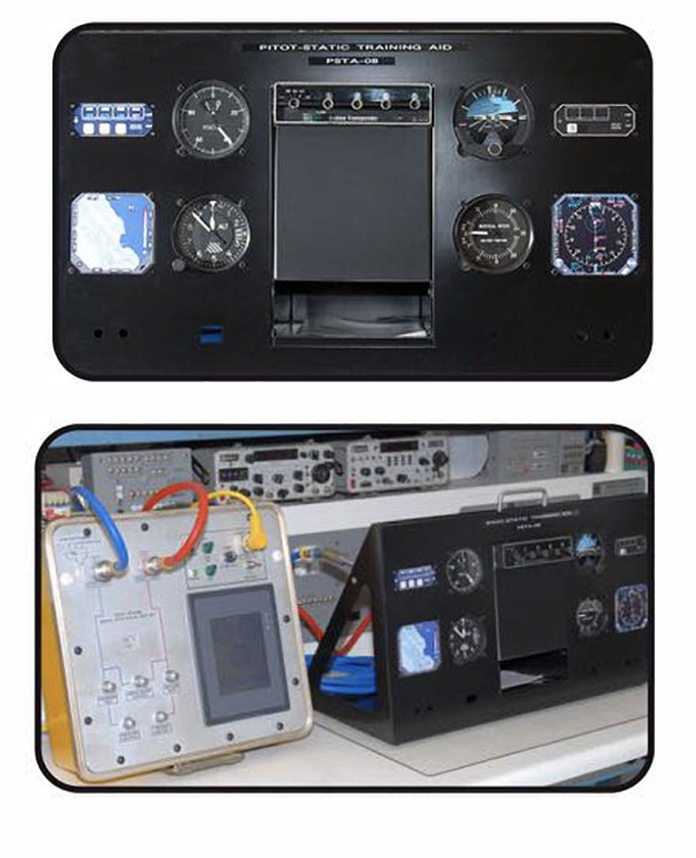 The Pitot/Static System Trainer is equipment that could be used to practice the tests, troubleshooting, and repairs of Pitot Static System and transponder of general aviation and business jet aircraft. Powered by 14VDC, injected through a side-mounted 'banana-style' power receptacle. A bulkhead RF ­connector is wired to the transponder test-set connection. The system comes complete and ready for training.
IFR Certification Per CFR 91.411
The unit is capable to certify and adjust Altimeters, Static Systems, Altitude Encoders, Airspeed Indicators, Vertical Speed Indicators, and other precision pressure sensing instruments.
High Accuracy Digital Pitot-Static System Test Equipment
The test equipment includes a high accuracy digital Pitot-Static test set and static system adapter.
Components
Pitot Static
Static Port
Altimeter
Airspeed Indicators
Vertical Speed Indicator
Altitude Encoder
Collins Transponder
Pitot Static Test Set
Static System Adapter
Pneumatic Lines & Fitting
Pneumatic Tools.