Stand Up Virtual Welding MIG Stick
Stand Up Virtual Welding MIG + Stick
Brand: AUSTRIA
PN#: RM-VW-65
Price: call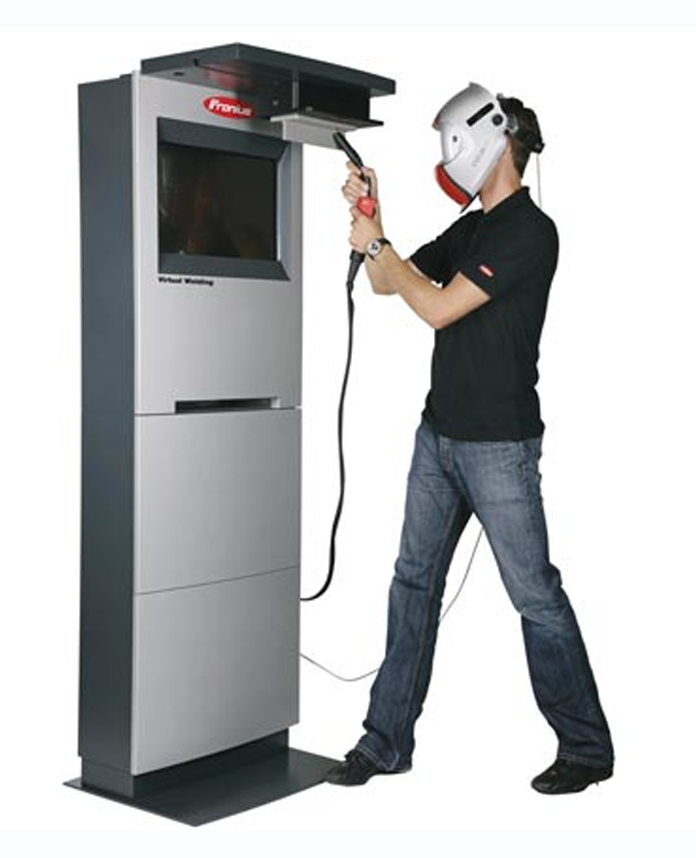 Useful to learn about the basic theory of welding as well as easy it to use and accelerate students to learn correct welding.
Description
Train students in the correct and correct welding.
Train the correct hand position in welding, namely the working angle, the angle of movement, the speed of motion, and the distance between the torch and the welding object.
Welding without using plate, gas & electricity so as to save costs.
Reducing the risk of welding.
Using 3D Helmet, sound effects, and advanced software
Specification
Welding Torch for MIG (GMAW) welding, Original AW5000 Multilock, torch neck, Hosepack 2,3 m, original Torch.
Welding Torch for Stick welding (SMAW): torch stick, hose pack 2,3 m.
Helmet visor 3000 Ohne Blendkassette VR Googles.
eMagin Z800 3D integrated VR Glasses.
Workpieces, namely workpieces for welding exercises of various types.