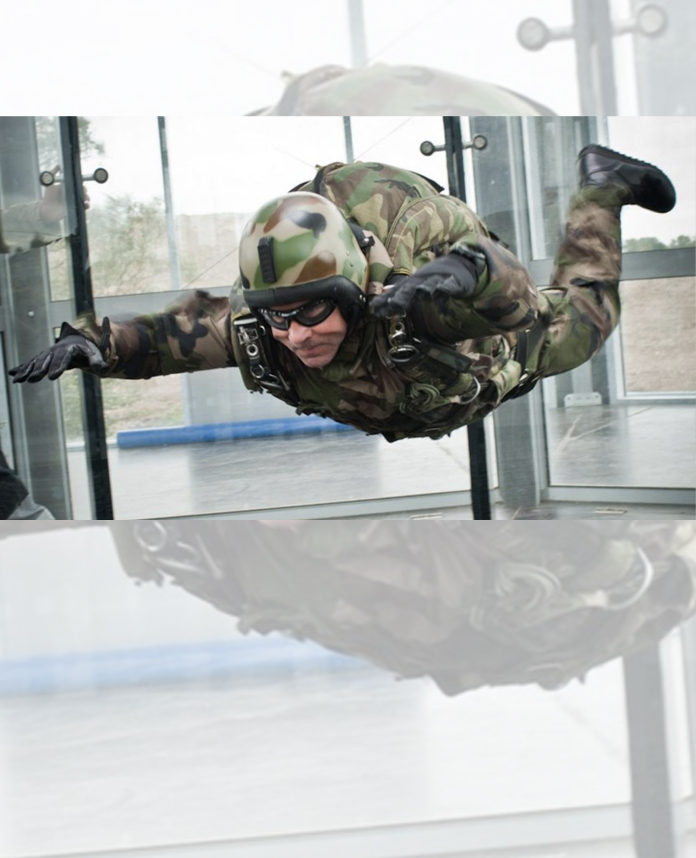 A wind tunnel allows one to train a set of special skills efficiently: essential skills & mental preparation for a free fall; free-fall maneuvers, recovery from unstable positions; free fall with full equipment attached– weapons, night vision, oxygen masks, baggage containers, etc.
More importantly, workouts can be performed for unlimited flight time in a safe environment and any weather conditions.
AERODIUM is the most experienced vertical wind tunnel manufacturer for the military and the only one that offers a full product range between low and high budget categories.
Types of Vertical Wind Tunnels
Open

For public use, shows, & rental.Sizes from 6.9 - 9 ft diameter

Wall to Wall

For public, skydiver, and military applications. Sizes from 9 - 12.1 ft diameter

Recirculating

For public, skydiver, show, & military applications. Sizes from 9.8 - 16.4 ft diameter

Custom Made

Wind tunnels for unique applications built on a per-project basis. Sizes & Prices depending on application
Image Gallery