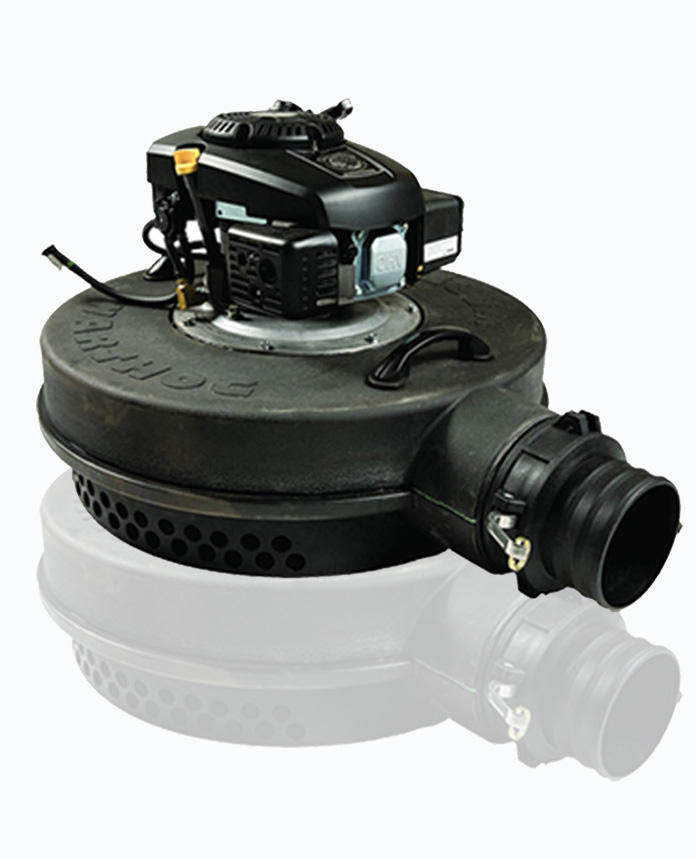 Warthog Floating PumpBrand: WARTHOG / CANADA
PN#: RMM-WH1PUMP
Price: Rp. 160.000.000 / set
Usage:
It is very suitable to cope with flood conditions:
Stagnant water on the road due to flooding, which causes traffic jams.
Inundation of floodwater in people's housing.
Inundation of floodwaters in urban areas.
Fire prevention for wetting peatlands.
Features
Consists of 4 (four) units of the Floating Water pump (water pump).
Total capacity 12,000 l / minute.
The capacity/discharge of each floating pump is 3000 liters/minute (3 m3 / minute).
The weight of each pump is 42 kg.
Using your own motor, easy to use.
The length of each standard hose is 100 meters/roll, there are 4 rolls.
PE Layflat Hose material, 6-inch diameter.
Each pump is equipped with one (1) additional fuel tank with a gasoline capacity of ± 22 liters so that it can be used continuously for ± 15 hours or pumping ± 2 million liters of water.
Additional accessories each pump is equipped with 1 set hose bridge.
The pump is light, portable, and can be carried in the trunk of a car.
Pumps are compact and economical to use.
The pump floats on the water and settles down at low tide.
Stand-alone motor pump engine, no need for electricity.
The pump body is impact-resistant, so it is durable and long-lasting.
Pump Specification
Pump Type: Floating Pump.
Pump Brand: WARTHOG
Country of origin: Canada.
Engine specifications (engine); Brand: KOHLER; Power: 5.5 HP; Type: High Output OHV; Lubrication: Oil Splash; RPM: Variable to 3600 rpm; Emissions: Meets or exceeds all US EPA PH2 & EC Stage II
Pump size and material; Pump weight: 42 kg; Length: 915 mm; Width / diameter: 720 mm; Height: 535 mm; Body Material: Polyurethane (Strong material, no easy to crack & resilient); Impeller Material: High Strength Composite.

Gear pumps using Steel.

Camlock technology allows for a strong Hose connection binding so it doesn't come off easily).

The hose is strong and flexible.

The product has been certified.
Download
Click here to download the Brochure in pdf format.