Ambulance Emergency Vehicle
Ambulance Emergency Vehicle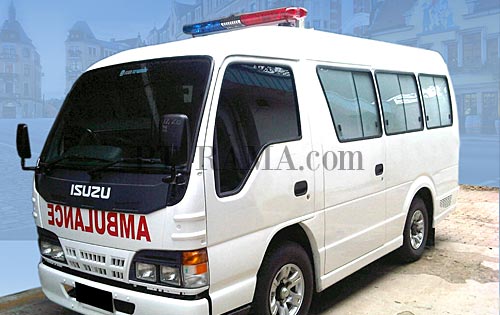 It is specially designed as an Emergency Ambulance car that has complete and adequate medical equipment so that patients can be treated quickly.
This car is designed with military specifications, 4x4 transmission (double axle) so that it can be used for offroad terrain in hilly and mountainous areas, to help troops who have an accident or illness in the area.
The room design is wide enough, so that it can be used to handle 2 patients at once, and can accommodate 1 doctor and 2 nurses.
Medical Supplies
Complete Emergency Kit
Basic Medical Material Case
Intubation Set
Head Immobilization
Body Splint
Traction Splint Set
Resuscitator
Corpse Bag
Nebulizer
Emergency Birth Set
Laryngoscope Set
Suction Apparatus/Flame Portatil
Oxygen Supply
Pulse Oximeter
Automated External Defibrillator
Sphygmomanometer
Diagnostic Set
Burn Set