Mobile Water Treatment RamaTech
Mobile Water Treatment BRO-A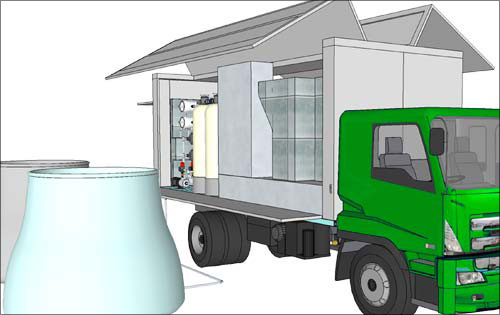 The RM-MWT-BRO-A system is designed with reliability and ease of operation with Quality Materials, minimizing damage, and increasing wear resistance.
RM-MWT-BRO-A is an All in One Pre-Treatment, Sea & Brackish Reverse Osmosis System. The RM-MWT-BRO-A is equipped with a filtering system with Disruptor technology from Ahlstrom USA, which is used and recommended by USAPHC (U.S Army Public Health Command).
MWT Applications
To provide Clean Water / Drinking Water for troops up to (500-700 people) and can be mobilized to urban, rural, mountainous, and forest areas.
Water with TDS max 3,000ppm and seawater with TDS max 35,000.
Temporary or permanent water use.
It is urgently needed to provide clean water/drinking water during natural disasters such as floods, earthquakes, tsunamis, volcanic eruptions, etc.
It is ideal for Military, Civil, and Private use.
Image Gallery