Mobile Water Treatment BRO C
Mobile Water Treatment BRO C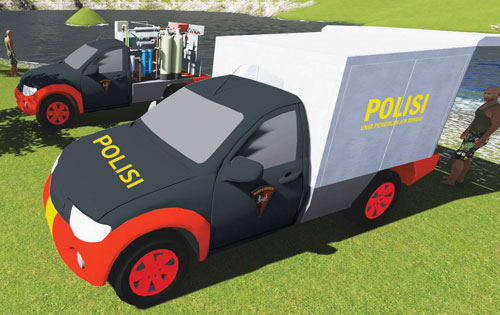 Mobile WSHG type RM-MWT-BRO-C can be used from river water, groundwater, flood, PAM, and others with low sludge content. Presenting a compact, practical, and efficient system with the latest technology that is more complete. Designed with various filtration technologies from macro, micro, ultrafiltration to RO System with a compact model and efficient use of space.
Mobile WSHG is designed using high-quality stainless steel frame material to minimize damage and increase wear resistance. The WSHG Rama Tech mobile is equipped with a filtering system with Disruptor Technology from Ahlstrom USA, which is used and recommended by USAPHC (US Army Public Health Command).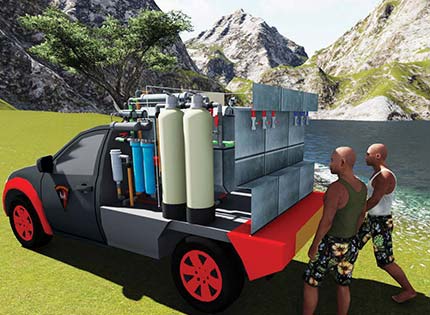 MWT Application
Water with TDS max 30,000ppm
Emergency and Emergency Screening Systems.
It is urgently needed to provide clean water/drinking water during natural disasters such as floods, earthquakes, tsunamis, volcanic eruptions, etc.
It is ideal for Military, Civil, and Private use.
Image Gallery